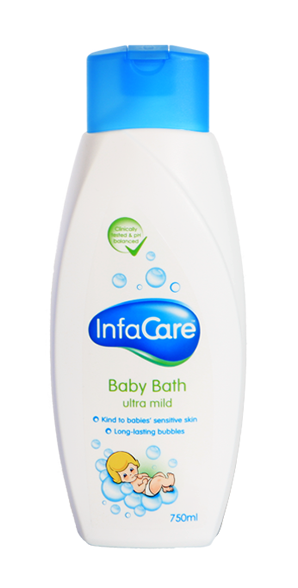 I am very pleased to collaborate with the chaps at
Infacare
to bring you this great giveaway. Infacare is a mild and pH balanced baby bath. It makes loads of bubbles, and a little goes a long way!
If you are like me, you will love bathtime with the kids. We tend to put Rosie and Alice in together and make it all bubbly and smelling gorgeous for them. We chuck all the toys in and generally just let them play and make bath time fun time.
So this product looks great to me - their website say that it is great for children with allergies. We don't have allergies, but both Alice and Rosie do have sensitive skin. We're really looking forward to trying this one.
So, to win a huge stash of this baby bath: 5 x 750ml bumper sized bottles, (RRP £2.99 each) just fill in the Rafflecopter form below.
Good luck!
a Rafflecopter giveaway